As a motor vehicle dealer, you're responsible for ensuring that your customers are happy with their new purchase. You're also responsible for complying with state and federal laws surrounding the sale and purchase of new motor vehicles. This job brings with it a lot of responsibility. How can you reassure your customers that you have their best interests in mind? Show your customers that you are a responsible, ethical motor vehicle dealer with a motor vehicle dealer bond.

What is an Oregon Motor Vehicle Dealer Bond?

If you want to become a licensed dealer in Oregon you will need a motor vehicle dealer bond. A motor vehicle dealer bond is a type of surety bond, a product that connects three parties: the principal, the obligee, and the surety company. As the motor vehicle dealer, you are called the principal, and you are responsible for purchasing the bond. The bond protects the customer. If you make a mistake or engage in unethical or irresponsible business practices, the bond ensures that your customers will be financially compensated. The surety company that issues the bond examines your business history to ensure that you are a responsible company. However, you are ultimately responsible for paying back any funds that must be paid.





Who Needs an Oregon Motor Vehicle Dealer Bond?


If you are a motor vehicle dealer in Oregon, you need to hold an Oregon Motor Vehicle Dealer Bond. The posted bond amount for a standard motor vehicle dealership selling new vehicles (or new and used vehicles) is $40,000. If you sell vehicles that are not your own, you are a motor vehicle dealer and must hold this bond.


The surety bond is part of your licensing process, and it shows that you will abide by state, federal, and tax laws while running your business. To get and hold a motor vehicle dealer's license, you must submit liability insurance papers, an application for a dealer certificate, an education certificate, plate billing list, and your signed surety bond. No business can take place unless you hold this license.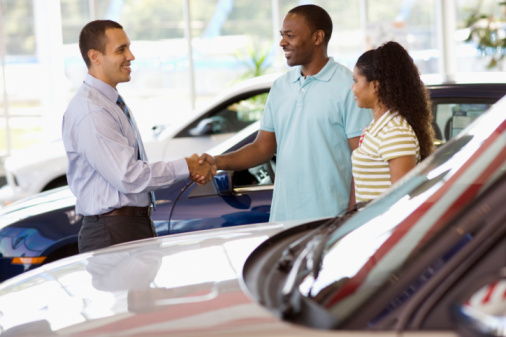 How Do You Get an Oregon Motor Vehicle Dealer Bond?

When you're seeking a bond, you'll work with a surety company underwriter. The underwriter will examine your business and financial history, access to credit, and references to determine the rate you will pay on your bond. Be ready with information about your business, particularly your financial information. While the bond amount is $40,000, you do not need to post the total amount. Your company will pay a percentage of that $40,000, and that percentage will be determined in part by your history as a company.
Looking for a surety bond quote?
Surety Solutions
can help you get multiple quotes quickly and easily. Our OneClick system helps you access a wide variety of business-related bonds. We pride ourselves on our simple application process that makes the application process easy on our customers, ensuring that you get back to your work as a motor vehicle dealer.
Related Posts